I had my very first BeerCinemaNirvana experience yesterday afternoon/early evening when I popped the cork on my July 7, 2007 Kasteel Rouge...
... and inserted the wondrous Triplets of Belleville in my DVD player...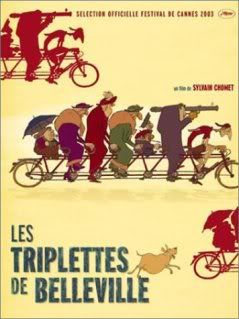 It was magical. Wondrous. Epic. The beer truly and the movie especially. I found a new zone of beervananess which combined with cinemavananess...classic. There are very few movies worth my dollar and rewatching time these days, but Triplets of Belleville is one along with the soundtrack. Fantastique!
(an original post by Kristyn Lier. plagiarism is not tolerated)