If you are looking for craft or import beer, speedy service, and luxury accommodations, look elsewhere. But that will be your loss, not mine.
Waldos is a Vero Beach institution that has been creating timeless memories since 1947. Personally, I've been patroning their thankfully relatively unchanged premise for longer than I can remember. Diapers and swimmers were involved in that scenario somewhere, I am sure. Now, if I can just find the pictures...
So why is a beer geek like me here at Waldos when I know their beer selection is for diddly-squat?
One thing and everything. Conch fritters come to mind, along with a postcard view of the ocean, and a local crowd that spans the staff and the sun-bathing patrons. Whereas some may travel hundreds of thousands of miles for just a momentary glimpse of this lazy tropical paradise, I get to enjoy it every day of my life.
By car = 5 minutes
By foot = 15 minutes
True paradise would involve indulging in craft and import beer at my favorite local watering hole hangout, but the bar does almost just as well. Right now I am sitting here supping on some wonderful Laphroig Quarter Cask (neat with a splash of water); salty, briny, medicinal, peaty, and earthy, she is a perfect fit for the ocean breeze currently caressing my soul. There may be no craggy shores, but the golden sand-dunes do just fine.
Should it not be apparently obvious, if I could rest these achy bones on a hammock in a shack at the beach every day... my sweet home. Earlier years saw a more restless hyperactive Kristyn, but always at the heart was a lazy laid-back beach bum. Or now, as Dad so cheekily coined, a Caribbean Aunt to honor my newly born niece, Lily Hope.
Waldos is the perfect getaway to kick up the feet, toss aside the bustle, and just R.E.L.A.X. Here flip-flops rule, bathing suits are practically required, and the long moment is where life is at.
Personally, a glass of artisanal craft and import beer fits as well in this picture as the fried-to-golden-brown conch fritters that just appeared before me. A crisp German lager, hoppy IPA, spiced Belgian, clean alt bier, or rich stout (mm... oyster stout) would be most welcome in my hand right now.
Unfortunately, Budweiser owns the bar, figuratively speaking, and so anything that resembles fermented beery bliss is a Budweiser product. The Waldos Lager? Budweiser brewed with a Waldos tap handle. Even more importantly, "resembling" is about as close to beer as it gets at Waldos. Your choice(s): standard lager, light standard lager, and even lighter standard lager. Whew! I don't know if I can handle that much "diversity" in my life... Oops. I stand corrected. They also have Shock Top, Budweiser American Ale, and Miller Lite. Joy.
~wipes sarcasm off keyboard~
As a beer geek, it makes my heart cry. As a Florida beach bum gal, I can deal with it for now because everything else is exactly as it should be: relaxed, friendly, slow, and 100% Vero Beach. If you've lived here your whole life as I have, Vero Beach is, well, Vero Beach, and those who love living here love it just for that. The beer on the other hand is desperately in need of improvement.
I doubt very much the beer choices at Waldos have changed any since I was a diaper-laden lass, but I have hope. I'm no fool to demand a total upheaval, but it sure would be nice to have at least a couple three really good choices to drink of. She doesn't even have to be draft (though if Waldos wanted to...), bottle is OK. Give me a non-frosted glass; I'll pour, and we are good to go.
And that's really all I have to say on this matter, for now. If nothing happens with the beer, you will hear from me again. But in the meantime, I have a view to soak in, breeze to revel in, the best corn fritters in all of Vero Beach to snarf, and absolutely no rush to be anywhere else doing anything else.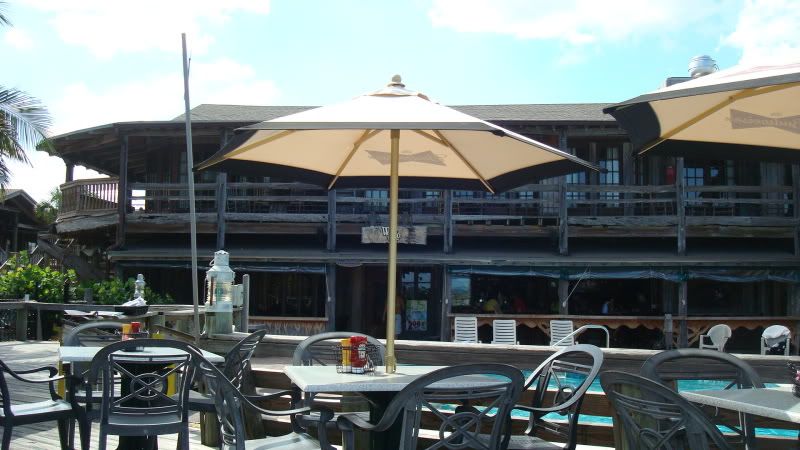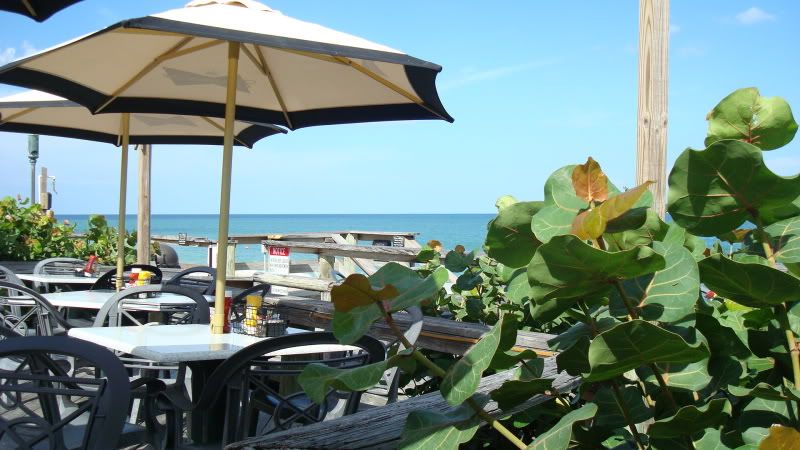 (an original written work by Kristyn Lier. plagiarism is not tolerated)