Orval
is one of those beers which divides beer geeks pretty evenly into a 50/50 camp of Love It!/Hate It!
i personally fall within the
Love It!
camp and have been since i supped my first bottle with nary an inkling of what i was getting into. i bought Orval at my local ABC when i was down in Vero on vacation because the bottle looked cool and the name was vaguely familiar. that was an easy 6 years ago or so which means i was as new as new gets in terms of tasting and learning my beer.
as her lips carressed mine, time stopped, the heavens opened, angels sang, and enlightenment descended unto my soul. gazing up at me from my glass, love and rapture was never so moving as that first meeting of many.
to this very day, each bottle of Orval is an amazing treat and adventure because no two bottlings are the same. on the side of their neck label there is a bottle date, european style, with a bottled-on and best-buy date. Orval claims, rightfully so, that their brew is good for 6 years before you shall sup at your own risk.
there are very few beers i have come across that no matter where i am and what i am doing, magic happens. well, Orval is one of those few. no matter how many times Orval and i run into each other in this slippery game of life, each meeting is just as magical as the first; old and new all at the same time.
Orval just finished a brand new brewhouse on their Trappist grounds which means that yes, Orval is an official Trappist brewery. the Orval Trappists brews but one beer, Orval, and also make cheese for sustenance and holy contemplation.
the new brewing room: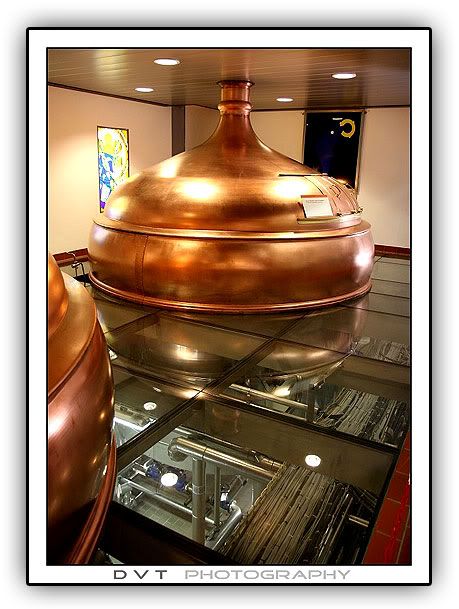 Orval in all her glory: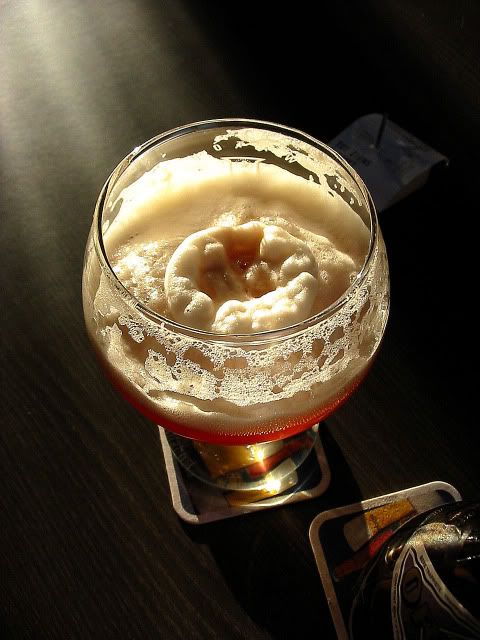 (an original written work by Kristyn Lier. plagiarism is not tolerated)
(thanks to Trappistenbier for the pics)